Coil Fed Slit and Shear with Arbor Slitter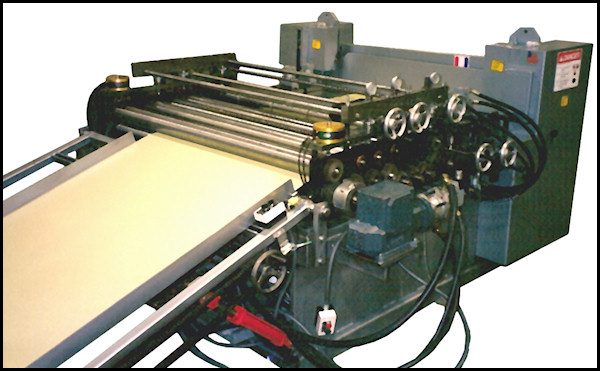 | | |
| --- | --- |
| For high volume Slitting and Blanking our heavy duty Coil Line and quality Arbor Slitter are the perfect combination. | |
A Coil Fed Slit and Shear System with Arbor Slitter can produce all your blanking applications directly from full width master coils. The master coils can be slit into a variety of widths and cut to length to meet your daily production schedule. The standard Arbor Slitter can produce two to six different strip widths in a variety of feed lengths to minimize inventory, processing, and scrap loss.
A coil fed Slit and Shear with Arbor Slitter is a machine that is used to slit and shear metal coils. The machine consists of a coil Decoiler, a Straightener, an Arbor Slitter, and a Shear. The coil Decoiler unwinds the coil from the reel and feeds it into the Straightener. The straightener removes any kinks or bends in the metal strip. The Arbor Slitter then cuts the metal strip into the desired widths. The Shear then cuts the metal strip to the desired lengths.
Slitter Knives feature our Easy Access Clamp Design for a quick changeover Slitter setup.
The Slitter Knives are quick and easy to setup utilizing our heavy duty Clamp Collar design.
| | |
| --- | --- |
| Slit and Shear Lines range from 26 to 10 Gauge capacity in widths from 12" to 72" wide. The Arbor Slitter is pulled out of line on a carriage for easy excess on changeovers. For high volume production applications, we offer a Dual Slitter cartridge design allowing you to run one Arbor while setting up the other Slitter for the next production run. An optional Programmable Positioner locates the position of the Knives from simple Keyboard entries. | |